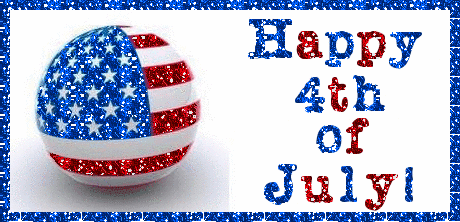 I hope you all have a happy and safe July 4

th

with family and friends.

Willie

and I will be having BBQ with a few friends hoping it does not rain all day. We are both so sick of going home after work and just watching TV because it's raining cats and dogs every afternoon. Just to update everyone on Roxi she is doing better and will be back up to full speed in a few days. Thanks for all the calls to check on her I really appreciate them all. I just want to tell Tammy and Anna thanks again for rushing to the house and bringing her to the vet for me on such short notice. Last night Roxi just hung out on the coach it was so sad I know she was in some pain but this morning she seemed to be walking a little better. Lets just say I can't wait to get home to her. Thank goodness I'm off until Monday!